Board and Train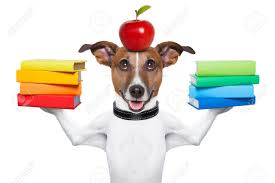 *  Does your dog need to learn good house manners, but you just have too much on your plate right now?  
*  Are you leaving town and would like your take that opportunity to have your dog professionally trained and cared for while you are gone?
*  Would you like a professional to get your dog more quickly up to speed than you would be able to do yourself?
*  Do you feel that you are a bit over your head, or have reached a roadblock in training your dog, and would like a professional to help your dog move through it so you can take over?
*  Do you have new puppy but the work schedule keeps you from providing the training he needs?
If any of those circumstances apply to you, our Board & Train program might be the perfect solution for you!
Many Board & Train programs are situated in a warehouse location or kennel with a trainer who stops in for scheduled sessions.  Your dog is housed with other anxious dogs in a strange environment, all wondering where their family went.  That kind of stress is not conducive to good learning or good retention.
Instead, a stay at the Denver Dream Dog's Board and Train program means your dog comes to live with me in my home as my own, and we focus together daily on the goals you have for your dog.  This is a demanding, intense program of individualized instruction but the work is balanced with fun, special outings, walks together under the cottonwoods of the Highline Canal, the comfort of a nighttime belly rub and the knowledge that I am close by if he should wake up worried.
Dog training — just like learning to ski, or learning a new language — is a continual process.  So it is very important that you, as the guardian of your dog, are committed to maintaining what your dog learns at Board and Train — otherwise your money will be wasted.  To that end, included in the tuition is a final transfer session where you, your dog and I will spend an hour together learning how to maintain and grow your dog's new skills, along with a follow-up session two weeks later.  In addition, you will receive a 30% discount on any other Denver Dream Dog training offerings for the lifetime of your dog!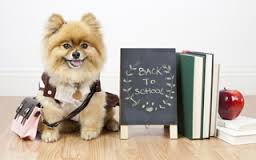 The BASIC MANNERS curriculum  is built around fostering teamwork with a handler, attention and focus to the handler, polite public appearances, good communication and strong self-control.  To that end, the behaviors I teach are:
* sit         * down         * stay         * recall          * targeting        
* loose leash walking       * "leave it" – disengaging from things on cue
* greeting guests politely       * learning to calm self on cue
Dogs are individuals with their own minds, hearts, capabilities, energy levels and learning styles, so the speed at which your dog can progress is individual.  But here are common outcomes for both the 2-WEEK Board & Train and  4-WEEK Board & Train options:
2-WEEK BOARD & TRAIN OPTION — tuition $1100:  Your dog will have learned all of the above, and will probably have 3 – 4 "specialities" — behaviors with super strong reliability even in the presence of distractions.  He will be very familiar with the other behaviors as well but will probably only be able to do them in a quiet home setting.
4-WEEK BOARD & TRAIN OPTION — tuition $2100:  Your dog will have learned ALL of the above, and be able to perform them in challenging areas and under great distraction.  
Please note, Board & Train is not a suitable option if your dog has issues around aggression or reactivity toward other dogs. However, I can support you with that as well via private instruction in your home or our group class Feisty Fido offering!
If you are interested in enrolling your dog in either the 2-WEEK or 4-WEEK Board & Train, please contact me to discuss your dog, and your preferred dates!  Call 720.971.8446 and email me at Carie@DenverDreamDog.com.