PUPPY PARTIES!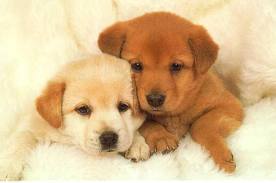 Denver Dream Dog hosts a puppy party every week for puppies of all breeds from ages 8 – 20 weeks! We will practice polite greetings between pups, introduce them to new sights and sounds (such as vet equipment, grooming tables, strange surfaces, umbrellas, doorbells, vacuums, etc.), enjoy some carefully supervised playtime, have them experience gentle handling from new humans, and take some brief time to get answers to your most burning, puppy-raising questions!
If space allows, very calm, very well-behaved children are welcome at the parties. Please remind kids that equipment is for puppies only, and that puppy handling is only allowed with the owners' permission and close supervision.
Check out a Puppy Party!
Thursday nights, 6:30 – 7pm
COMPANION ANIMAL VETERINARY HOSPITAL, 8205 S Holly St, Centennial, 80122 
**PLEASE NOTE:  During the spring/summer, if weather permits, the puppy parties take place in the outdoor yard behind (north) the Companion Animal Vet Hospital.  Dress for the weather!  
**Cost to attend a puppy party is $5 per session, or $20 for unlimited attendance! ** Please bring vaccination records to your first party!**
SEE YOU AND YOUR PUPPIES THERE!!! PUPPY PARTY ON!!!!