Pup Start Board & Train Package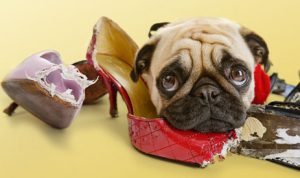 Having a brand new puppy can quickly go from "Oh, yay!  I've got a puppy!" to … "AAAAACK! My puppy is pottying inside, nipping my hands, and destroying my carpet! I can't take it!"
Let me ease the process, and nip problems in the bud, with a Pup Start Board & Train Package.  In this 7-DAY or 10-DAY package your puppy will learn good housetraining habits, to curb his nipping, to practice appropriate chew habits, and will go home with very basic manners.  At night, he will sleep in my room, as the pup can't sleep thru the night yet.  Housetraining continues round the clock!
But it's not all work — in addition to the training, your pup will have the opportunity to attend at least 2 Puppy Parties where he will socialize and learn to have fun with other puppies his age!
Consider this package as a springboard for your puppy.  You will still need to remain consistent with what your puppy has learned once he returns home in order to ensure retention and continued good behavior!
7-DAY PUP START Package (the minimum):  $700
10-DAY PUP START Package (recommended):  $950
Both packages are geared specifically for puppies age 8 weeks – 14 weeks.  Please call or email to discuss your pup and to schedule: 720.971.8446 or Carie@DenverDreamDog.com.