Dog Training That Is Positive, Effective and Fits Your Busy Schedule!
Welcome to Denver Dream Dog — your one-stop shop for dog training services!  A dream dog is an amazing companion, a loyal friend, and a valued member of your family!  Our job is to help you reach that destination, in a time frame that is convenient, and fits your busy lifestyle.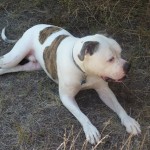 Much more than simple obedience, we are here to teach you and your canine buddy how to communicate with each other, and how to achieve a level of behavior you may not have even thought possible.
From puppies to adolescents to senior dogs — our professional dog training is  effective, and it's rooted in science.  This is positive training that produces positive results.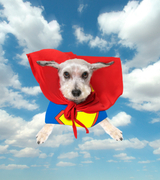 We offer personal both Private Obedience Classes and Group Obedience Classes.  And if you are too busy, let us give your dog a training boost:  choose one of our TimeSaver Pro Packages or  Board & Train Packages  where we train your dog for you!  We even offer a Puppy-Sized Board & Train package to get a headstart on housetraining, appropriate chewing habits, and manners for your little one!
In addition to obedience training, we offer Behavior Modification to address your dog's behavior issues as well! If your dog has a few habits you could live without – such as pulling on the leash, jumping up on people, separation anxiety, shyness, barking, digging, puppy nipping, difficulty housetraining, guarding food or toys, and acting out toward other dogs while on the leash – we are here to help!
Leaving on a trip and worried about your four-legger?  Don't forget to take advantage of our Luxury Dog Boarding!
Plus we host Puppy Parties in several different locations, so your pup can come socialize and play with other "kids" his or her age!
We have the experience, the state-of-the-art training techniques, and we are here to get you through to the other side – to the kind of dog you dream about!   We look forward to meeting you and your soon-to-be Denver Dream Dog!   
Denver Dream Dog
TO READ CLIENT REVIEWS ON YELP, CLICK HERE:    Yelp Reviews
Professional Dog Training for all of south Metro Denver including Centennial, Highlands Ranch, DTC, Lone Tree, Littleton, Parker, SE Aurora, and South Lakewood, in Colorado.
Dog Training that is Positive, Effective, and Fits Your Busy Schedule!